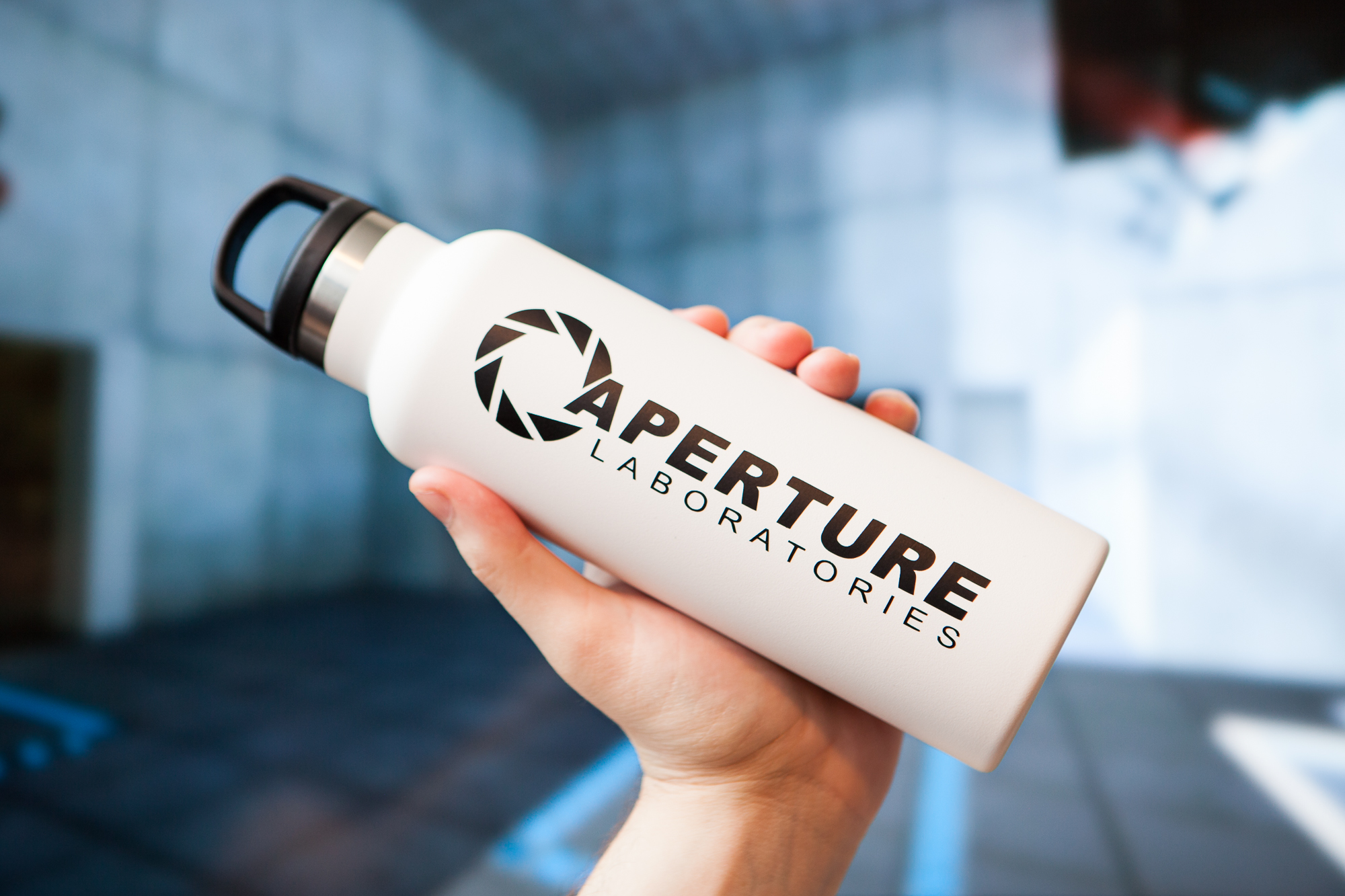 Aperture Science (a.k.a Aperture Laboratories) is a fictional scientific research corporation, whose facility is the setting for the 2007 puzzle-platform video game Portal, as well as its 2011 sequel Portal 2. Aperture's approach to scientific research is a little… strange, to put it mildly. They have a penchant for testing exotic materials, building maniacal robots, and creating wholesome musical interludes. And, apparently, coming up with long-winded names for storage containers.
The Aperture Science Handheld Dihydrogen Monoxide Containment Unit was a stainless steel water bottle created and sold by Valve Corporation and ThinkGeek for the release of Portal 2, circa 2011. The bottle came in both 40 oz black and 22 oz white variations, with decals for Aperture Laboratories and a disclaimer about the deadly nature of H₂O. Unfortunately it looks like they stopped selling these several years ago – the product page from the Valve store has vanished entirely, while the ThinkGeek product page has both bottles listed as "no longer available".
I'm not so easily deterred, so I spent this past weekend building my own "Aperture Science Dihydrogen Monoxide Containment Unit" using a stainless steel water bottle and some custom made vinyl decals.