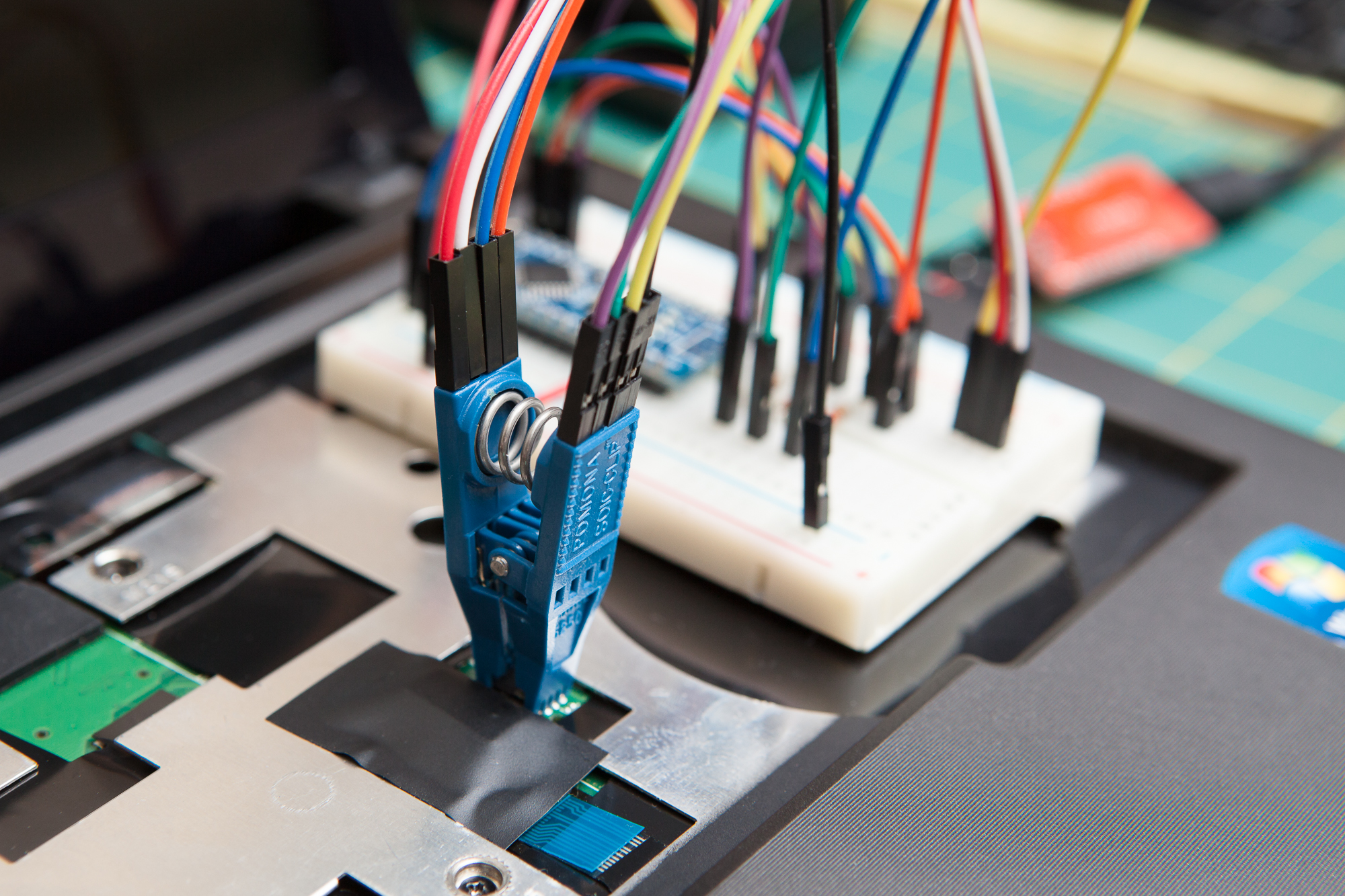 A few months ago I was attempting to reformat my laptop as a dual-boot machine with both Ubuntu and Windows 10 and I was having issues getting the boot manager to properly detect both operating systems. Shortly after changing a setting in the BIOS related to SATA operation, the laptop suddenly stopped working after rebooting. Powering it on resulted only in a pure black screen where after approximately fifteen seconds it flashed "Lenovo Misto Ontario", and then nothing. It was true and thoroughly "bricked".
I tried everything I knew to fix it, including pulling the CMOS battery, reformatting the hard drive, and trying to 'auto-flash' the BIOS from a USB drive – nothing worked. I've had this little Lenovo S205 netbook for a few years and although it's gotten slower it's always served me well.  And since it was working perfectly fine up until it er, wasn't… it seemed like a waste to just throw it out without trying my best to fix it.
I'm happy to say that I succeeded. The solution was to reflash the BIOS chip with a replacement BIOS I found online, using an open source program called 'flashrom' and an Arduino acting as an SPI flash programmer. Here's how I fixed it.