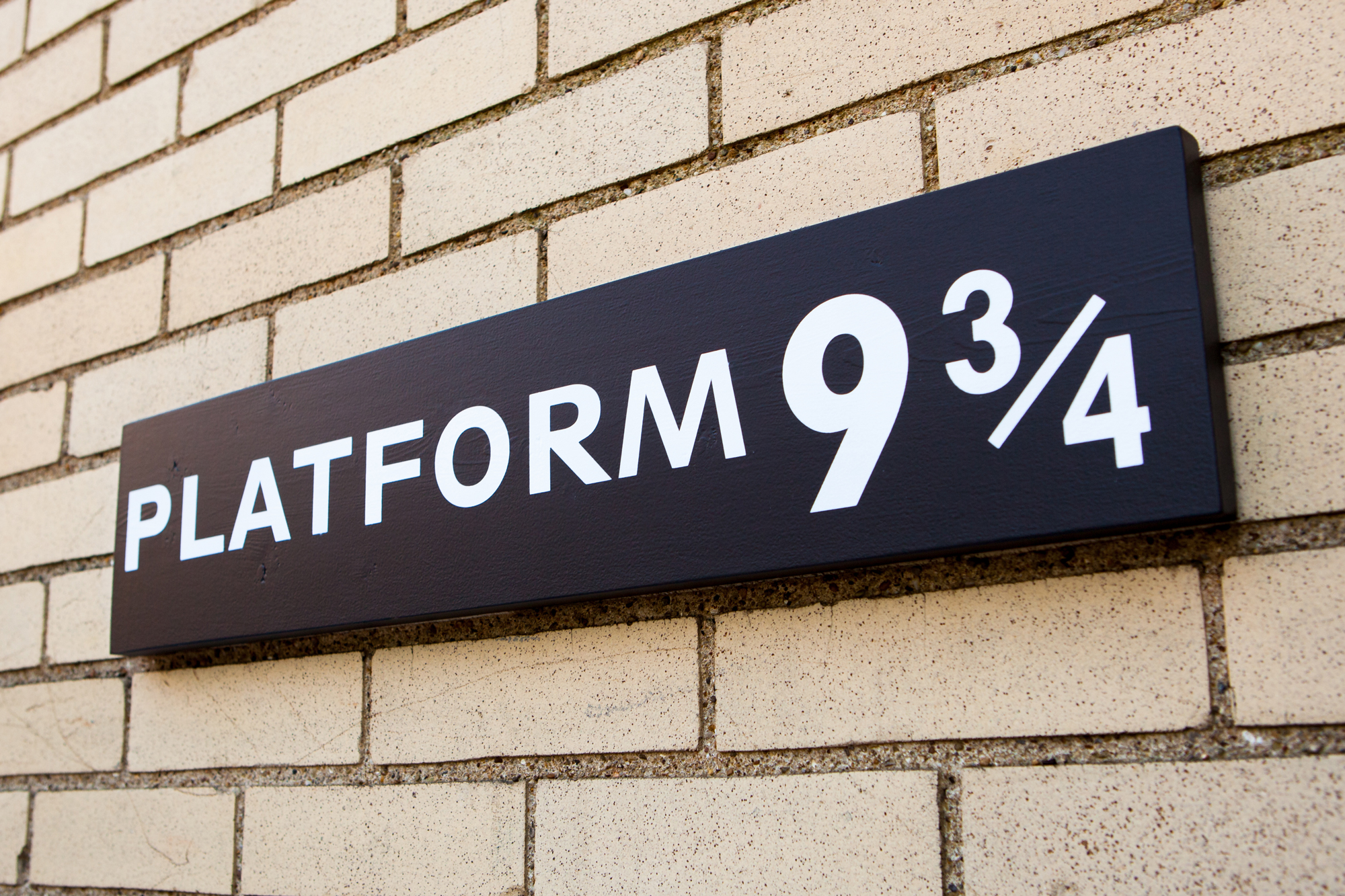 When the story of Harry Potter first took the world by storm in 1997, readers were enamored by J.K. Rowling's magical universe and the enchanting places within. The ordinary house at 4 Privet Drive in Little Whinging, where "the boy who lived" grew up with his horrible Aunt and Uncle (and their son, Dudley). The Leaky Cauldron, the grubby little pub that serves as the gateway to the fantastical shops and stalls of Diagon Alley. And, of course, the world's most famous non-existent train platform: Platform Nine and Three-Quarters.
The fictional platform is located in a real muggle-inhabited location – King's Cross station in northern London. Wizards and witches running at the wall between platforms 9 and 10 would instantly be transported to the mythical platform, where they would say farewell to their families and depart on the scarlet train to Hogwarts School of Witchcraft and Wizardry. Celebrating this connection to the world of Harry Potter, the employees at King's Cross erected a real-life "Platform 9 ¾" sign in the terminal, which has since become a place of pilgrimage for fans the world 'round.
My sister is one of these many Harry Potter devotees, so this past Christmas I decided to build her her own replica of this iconic sign.