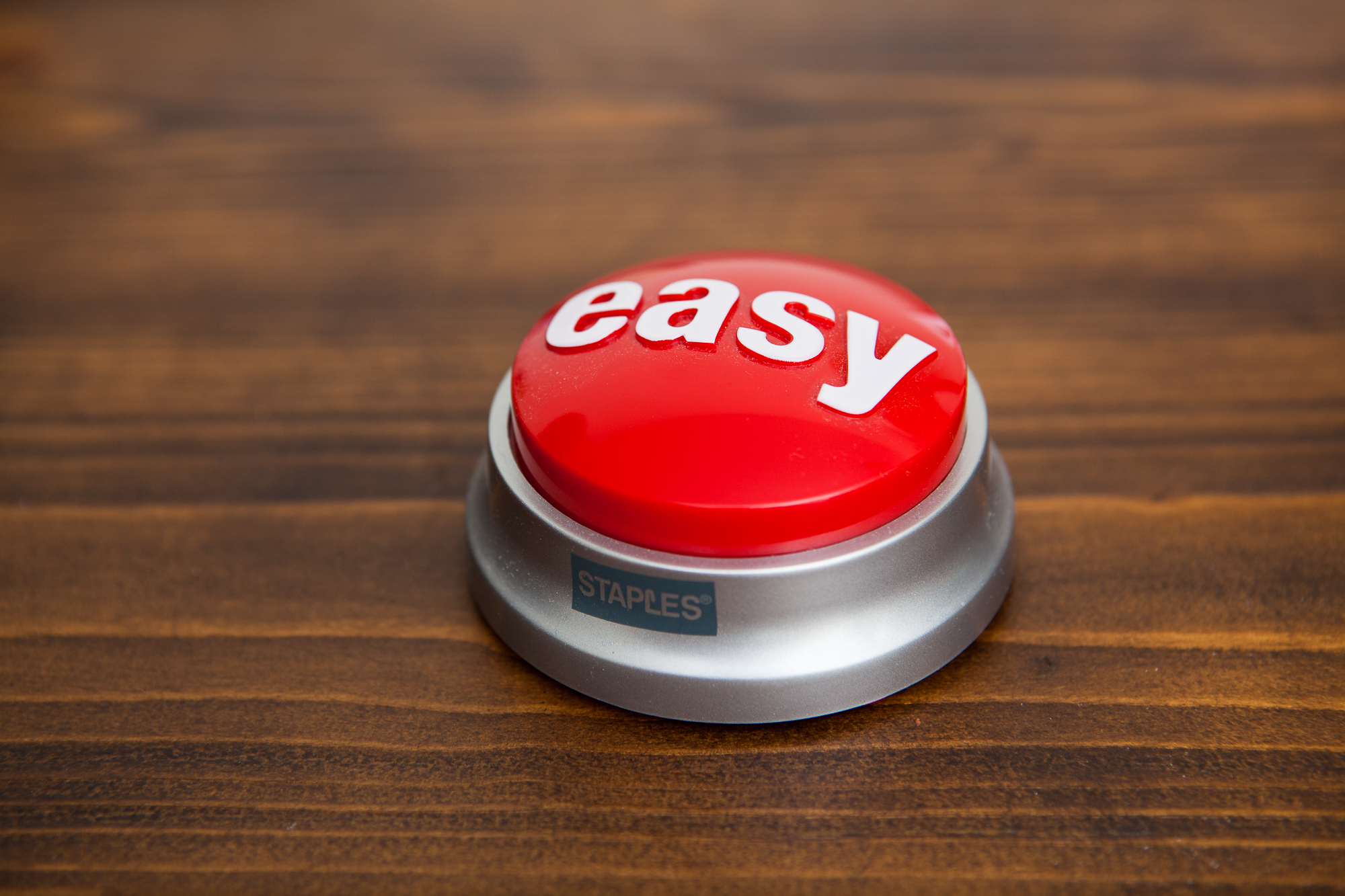 If you're looking for a big project button, you can find it at Staples.
Introduced as part of their "That Was Easy" marketing campaign in 2005, the easy button is a large red button that, when pressed, says the phrase "that was easy" via a small speaker.
Its low price of $6.99 is enticing. What if instead of buying a purpose-built large button, we can repurpose an Easy Button for our projects instead?