For the inaugural post on the blog, I thought I would post a small completed project that I made awhile back.  Last year I finally purchased a 3D printer of my own – a Printrbot Simple Metal #1403.  The printer itself works fairly well, but it sorely needed a light so I could see what was going on under the extruder head.
I didn't want to spend too much time on this, so I took to Thingiverse to see what others had come up with so far.  The closest thing to what I wanted was this part by Sibanamush.  It was a friction-fit on the printer's Y-arm and easy to print, though it used single LEDs and required 3-5V (the printer uses 12V).
The solution to both of these problems?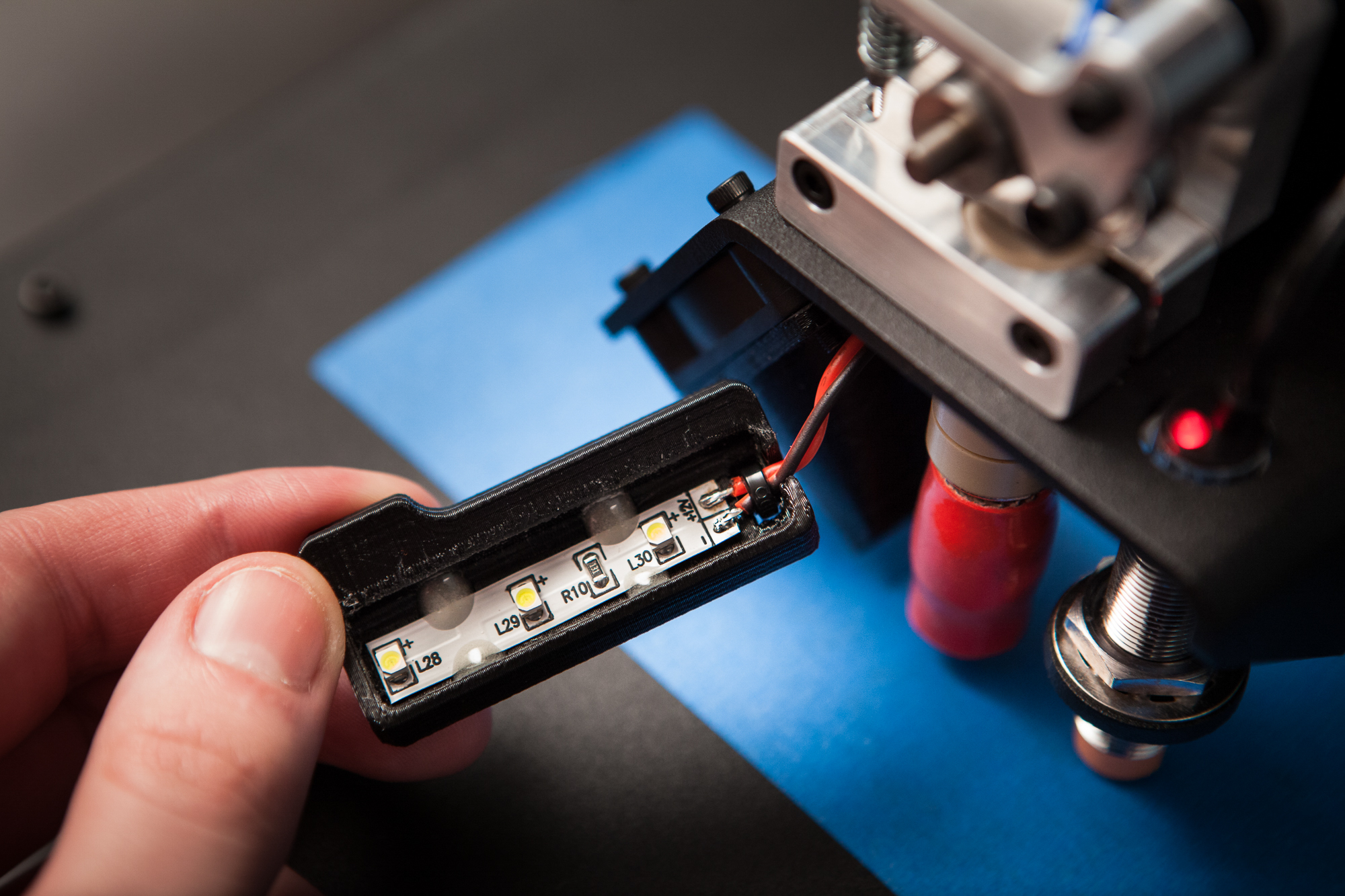 12V LED strips!  They're easy to find, inexpensive, and run at the same voltage as the printer.  With the wiring integrated into the strip I was able to redesign the bracket to eliminate the back cover and slim down the profile.  I also added a 2.1mm DC barrel splitter with terminal blocks to pull power from the packaged power supply without tapping into any leads on the printer's PCB.
It's been about nine months and the design is still working great.  The original PLA print softened over time and eventually no longer held tightly on the Y-arm, but its ABS replacement is still holding strong.
If you'd like to print this yourself, you can download the STL here or from Thingiverse.